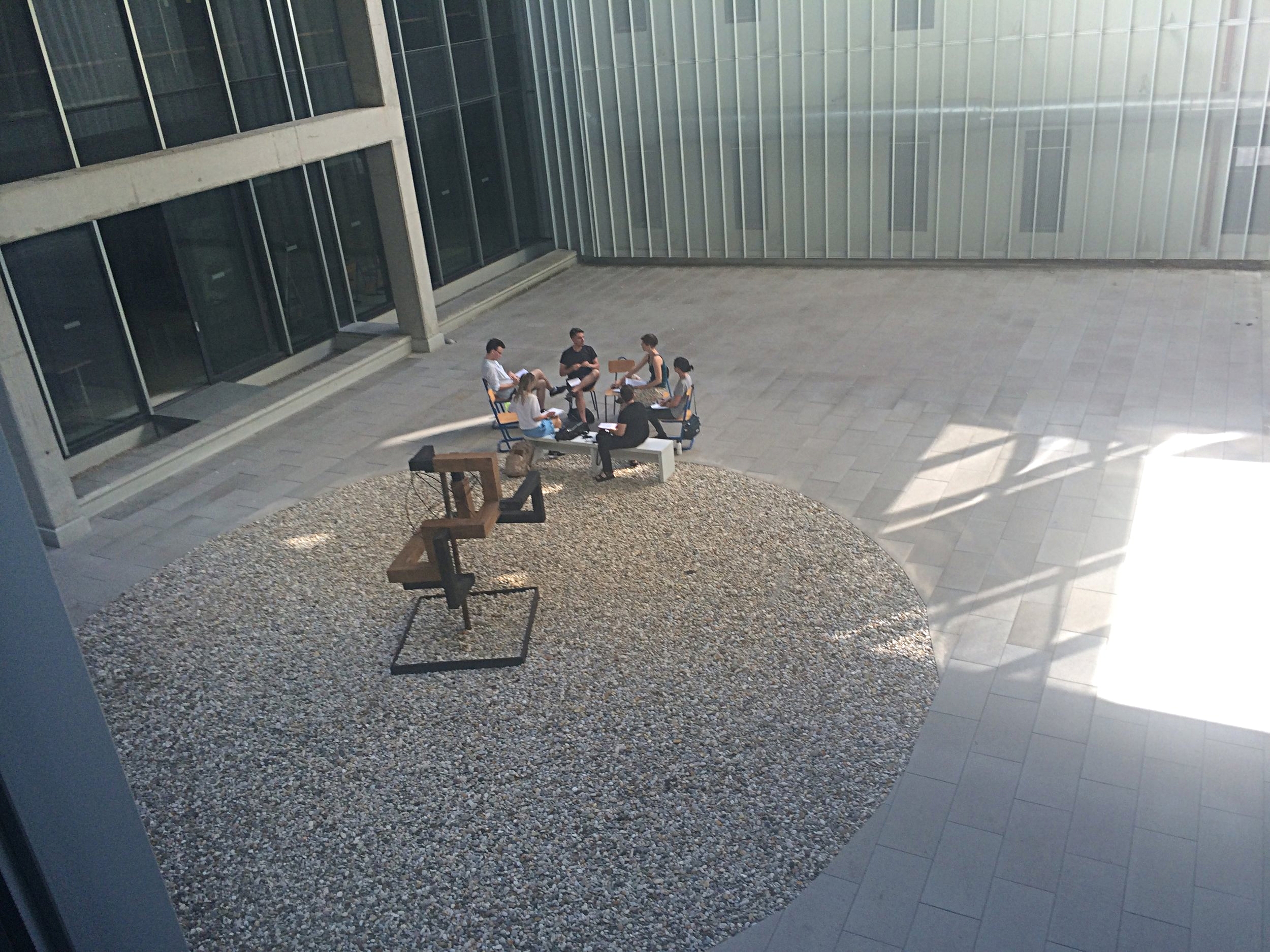 Unicult2020 programme increases participant's knowledge and skills related to cultural policy and management which emphasizes the importance of cultivating creative capital and acting as a bridge between education and the community.
Unicult2020, the European LLL programme in its 4th edition becomes an Interfacing Academy for the winning Master Module in Art, Science and Technology (MAST). It becomes a creative platform, embedding both formal and non-formal lifelong learning into a holistically managed trans-disciplinary course of events and encounters.
This year, the "MBody" part of the programme seeks to deploy tools for innovation and a (re)organisation of society, fostering transversal management as reflected within particular aspects of architecture, heritage, spaces, participation, audience and public policy.
Unicult2020 is the International Arts & Culture Management and Policy Programme accredited in 2014 by the University of Rijeka, Croatia. It is in conformity with Bologna Process higher education standards and the European cultural management and cultural policy educational standards. The program is planned in order to increase participant's knowledge and skills related to cultural policy and cultural management and to emphasize the importance of cultivating creative capital in acting as a bridge between education and the community.
Unicult2020 program's intensive structure consists of two parts: theoretical and practical, over the course of two weeks (112 hours in total).
Initiated by the Department of Culture of the City of Rijeka, as a part or Rijeka's winning Bid Book for the European Capital of Culture in 2020, the program is designed:
- to enhance the participants' critical skills in cultural policy, programming and organization,
- to emphasize the importance of cultivating creative capital by bridging education with community,
- to increase the intercultural competence of emerging cultural operators and preparing them to guide international actions.
Unicult2020 was coordinated by a partnership made up of academics, cultural operators and local authorities.
Produced by the Croatian Cultural Alliance, the program is designed by Daniela Urem.

Who should attend?

- Academics
- Researchers
- Undergraduate students
- Masters and PhD students
- Cultural operators and professionals
- Representatives from international organizations and Institutes of Culture
- Anyone interested in this topic

Why attend?
Unicult2020 program will help you to:
- Build your knowledge and skills within cultural policy and international cultural relations;
- develop a critical understanding of the diverse and changing relationships between culture and international politics;
- experience diverse opportunities to engage with key current policy and practitioner concerns;
- receive a body of work and experiences that can be used to deepen your knowledge;
- internationalize your career and enlarge your professional network in the Europe and
- gain access to a rich bibliography on Culture in External Relations and Cultural Diplomacy.
The Unicult2020 program aims to provide professional training from various angles of cultural practice. The structure is a collaborative and applied learning environment, providing an open, flexible, theoretically grounded platform, combined with practical fieldwork experience. A well-rounded education that will cover issues such as cultural identities and rights and professional ethics and develop the competence to define, interpret and implement inclusive and participatory cultural strategies. Unicult2020 will offer insights about strategic thinking, financial and legal challenges, operations planning, programming, human resource management and negotiation.

Faculty / Lectures
A heightened capacity for engaging in international projects is a defined objective for Unicult2020.
The faculty of Unicult2020 consists of recognized professors teaching at respected Universities from Croatia and Europe, together with experts and specialists in the cultural field with an international experience and practice.

Based on the principle that a common language is needed for students and teachers alike, the courses are offered in English.
Program structure

The Unicult2020 program aims to provide professional training from various angles of cultural practice.
Lectures
The theoretical component of Unicult2020 Lifelong Learning Programme contains over 40 hours of Lectures over the two weeks of the summer school. Delivered by university professors, cultural management and policy experts, authors and practitioners who are acknowledged leaders in their field of work, the Lectures provide an up to date content and valuable insights that go beyond each student's experience.
A specific relevant topic of international interest and need is approached during each Unicult2020 edition by our faculty from various perspectives linked to each other in order to provide coherent knowledge and understanding. Lectures are held from Monday to Friday.
Research
Unicult2020 Research section is created in collaboration with the Institute for Development and International Relations (IRMO ), Cul-pol project, The Local Operators' Platform (LOCOP) and local cultural workers and artists within the Unicult2020 Sub-programme European Capitals of Culture in Focus.
Mentoring Sessions
Group and 1-on-1 mentoring sessions are aimed to deepen our students' professional, study and research interests and goals and to foster a meaningful exchange and long-term relationships between mentor and mentee. According to the students' experience, specialization and expectations submitted through our Mentee Application Form one month before the summer school starts, mentees are distributed into Cultural Management and Cultural Policy groups. Group mentorship offers time for networking, peer learning, collaboration and partnership. Each student will also be matched to one mentor in order to assure the 1-on-1 exchange of expertise and the focus on individual projects and development. Mentoring sessions are held during the Advisory hours in a unique and dynamic format from Monday to Friday.
Behind the Scenes
Complementing the study or work experience of our students and promoting intercultural dialogue and cooperation, the program includes a glimpse of the local cultural scene through the Behind the scenes activities. In the evenings and on weekends, students are invited to educational guided visits at the most active institutions and organizations of the city and region or to participate at public events (exhibitions, concerts, movies, conferences) meeting the coordinating teams.
Let's Talk About Series
LTA series invite you to come, listen and contribute to an open discussion with Unicult2020 Faculty and notable guest speakers who share their diverse experience, perspectives, struggles, personal and career accomplishments with each other and the students in an informal framework. The format of LTA series encourages participants to contribute to the discussion sharing their knowledge and ideas. Therefore, by the end of the meeting everyone could have learned something new from each other.
Curatorial
This year's edition integrates a special curatorial program held at the Accademia di Belle Arti di Venezia and at the Venice Biennale: lectures, panel discussions and educational visits.
Unicul2020 Sub-programme:
ECoCs in Focus - supported and developed in partnership with the Institute for Development and International Relations (IRMO) and Local Operators' Platform (LOCOP).
Unicult2020 Local Capacity Building: For the local capacity building and career development of Rijeka's local cultural workers the participation at the programme are facilitated through 3 scholarships which includes free attendance at Unicult2020_third edition.
UNICULT2020 Team (2015 - 2018)

Daniela Urem, Head of the program
Thea Hanasal Soldo, Main head assistant
Diana Ciocan, Main head assistant
Sofija Drecun, Main head assistant
Malbora Krajku, Second head assistant
Arba Hatashi, Third head assistant
Matea Senkic, Cul-Pol coordinator
Unicult2020 Alumni Advisory Board

Daniela Skandul (Croatia)
Goda Klumbyte (Netherlands)
Mattias Desac (Sweden)
Yorgos Taxiarchopoulos (Greece)
Sofija Drecun (Serbia)
Preeti Gaonkar (India)
Tomas Clavijo (Spain)
Unicult2020 program is supported by: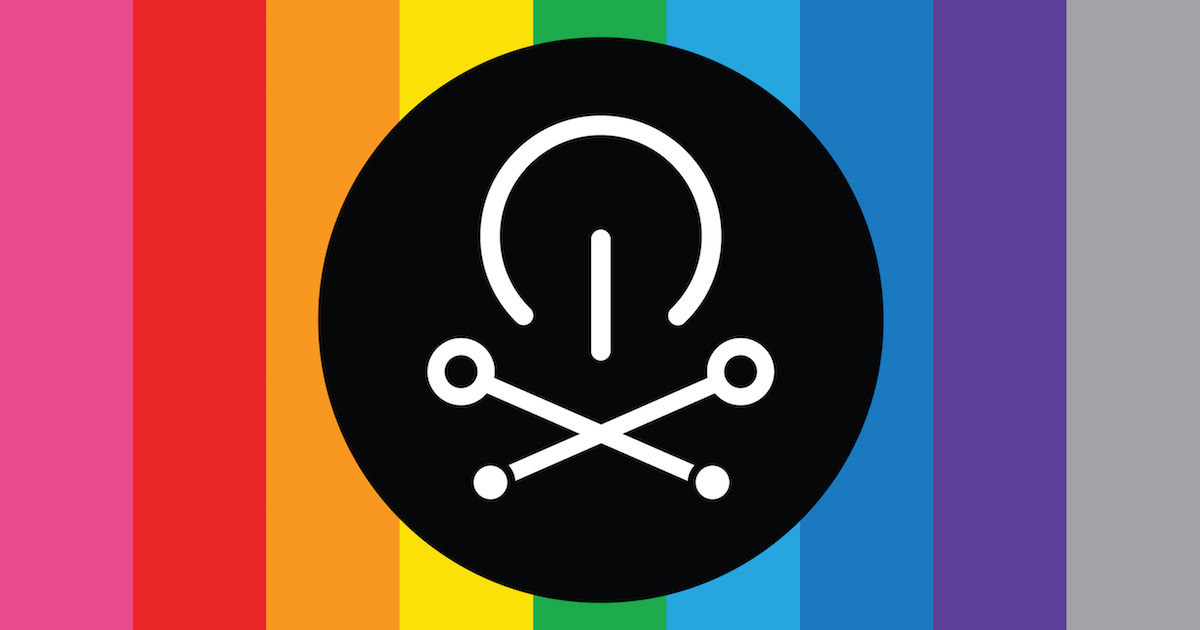 The Creative Cultural Alliance (CCA) is a member organization within Europe, representing professional cultural workers.
Strategy Board

Daniela Urem, President / Education
Gaella Gottwald, Vice president / SOS
Michela Magas, Board member / Innovation
Mission
The Croatian Cultural Alliance establishes close connections and interdependencies between teaching, research as well as the international collaboration, public projects and events. It promotes critical thinking and new forms of cultural policy and management, artistic and intellectual engagement at the intersections of art, culture, science and society.

Vision
For cultural workers and artists it means that there is time, space, and inspiration to discover and develop their own creative voices and showcase their work. Driven by the belief that learning is a lifelong process, we strive to create fast paced programs and services that embrace innovation and build community. We're a living space, piloting and investigating ways to solve problems and create a better society. We believe that education in arts and culture while creating exemplified art productions will bring change and build stronger futures.

Consortium
Croatian Cultural Alliance (CCA) consortium is made up of nine partners in seven European countries. The consortium is a rich mix of higher education institutions, national research center, national professional agency, cultural association and organization, and a major European network.
CCA consists of professional bodies which are involved in education, research, production and the development and monitoring of professional educational programs. It additionally provides useful resources and supportive networks while students are pursuing educational and career goals.

Nurturing trans-disciplinary art-based research and generating investigatory and long-term projects are equally important as our educational programs. These key aspects of the Alliance's activity are not intended as isolated and self-contained spheres, but are rather conceived as mutually supplementing contingencies which are continuously and dynamically feeding into each other.